Frank LaBudde, Attorney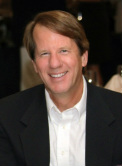 Do not call him! Frank retired in December 2014 and will only refer you to Adrienne. Frank graduated from dear old Dothan High School, attended George C. Wallace State Technical Junior College at Napier Field, Alabama (the "Harvard of Houston County" and World's Longest Named School), moved on to Auburn for an undergraduate degree, and attended law school at Cumberland School of Law. He started his legal career in 1982 with the Bankruptcy Court in Anniston as a law clerk for Judge Chandler Watson. After a stint as a "big firm" lawyer in Houston, Texas, he came back to Anniston with a goal of helping people instead of banks and corporations. He practiced law in Calhoun County for almost 30 years before realizing that there is life outside the law.
---
Adrienne LaBudde, Attorney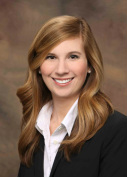 Adrienne grew up in Anniston. She played volleyball for a couple of state championship teams at Donoho and developed a taste for winning that has carried over to her law practice. She obtained her undergraduate degree from Auburn and graduated from LSU Law School with a diploma in Civil Law and a Juris Doctorate. Aside from what we may think about LSU football, LSU provided Adrienne with a top flight legal education. She has combined her legal skills with considerable "people" skills to become a successful advocate for her clients. As of 2017, Adrienne is serving as counsel to the Poarch Band of Creek Indians.
---
Mark Russell, Attorney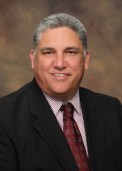 Mark died in May 2016 after an unexpected illness. Mark was a native of Key West where he was raised on a diet of grits and grunts. In the early eighties he stuffed all his worldly belongings in a 1975 Olds Cutlass with T-tops and headed off to FSU--he said there was still enough room in the car for him to pick up three other students with their gear along the way. After graduating from FSU, Mark moved on to the University of South Carolina School of Law. He began his law practice in South Carolina, where he worked first as a public defender and later as a solicitor with the district attorney's office. Mark followed his true love to Anniston, married her, and had two children who he also loved dearly. He leaves behind a loving family, a wealth of devoted clients, a host of friends, and two former law partners, who miss him greatly.
---
Sherry Morgan, Paralegal

Sherry is a graduate of Pleasant Valley High School--Go Raiders! She went on to Gadsden State where she obtained a degree as a paralegal. Frank hired her when she was about eight years old and she worked with LaBudde & Russell for 20 plus years as Paralegal, Secretary, Administrative Assistant, House Painter, and Den Mother. Sherry is a superstar of paralegal work. She now is employed by Harry P. Long, attorney at law.




Location:



---